Snowmen Happen! 01/02/2020
Snowmen Happen! 01/02/2020
I sure am glad that I was not recruited to build a snowman today! Instead, I simply did my usual morning routine. No, I don't feel like sharing the details at the moment because it is not very exciting. If I may say so however, my boring routine around here has become appreciated. I know I have stated in the past that boredom is also another word for contentment (in my humble dog opinion) and I am sticking to that statement.

I think the art of building snowmen is a becoming a bit of a lost art? Technology is great; but I do feel it often stifles creativity and imagination. I was impressed that Nancy left her cell phone in the house while her and Harmony built a snowman. When was the last time you left your cell phone behind and were spontaneous? Perhaps you took your dog, pet or human on an adventure to see where it would take you?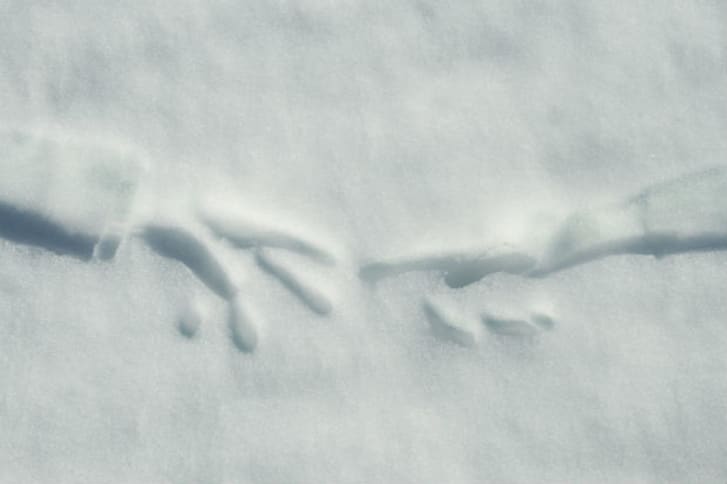 I became curious as to whether there were ever any famous snowmen made in history? Jake Rossen wrote in his article "12 Frosty Facts About Snowmen" the following: "It's not often great art falls victim to a thaw, but Michelangelo Buonarroti was never one to abide by convention. When the young artist was in the service of Florence ruler, Pierro de' Medici, the politician had only a vague sense of what he desired of the artist: Michelangelo was usually sent for his advice on what Medici should buy rather than what Michelangelo could create. In 1494, Medici was finally struck with inspiration: After a heavy snowfall, he ordered the 20-year-old sculptor to create a snowman in the courtyard of his palace. No description of the ephemeral piece survives, though eyewitnesses were quoted as saying it was "very beautiful."
So, here is the not so artsy snowman created today by Nancy & Harmony. Snowmen happen!